Need to Find a New Home for Your Dog?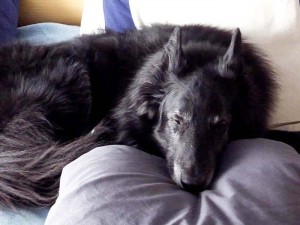 We understand the difficult choices one faces when deciding to surrender a dog. But there are many, unexpected circumstances that may make it impossible to keep your dog.
The Surrender Process
The first step in the surrender process is to contact your Regional Coordinator. Please provide as much information about your dog as possible, including age, sex, spay/neuter status, aggression issues, where you live, and reason for the surrender. Please have photos available which can be emailed to the Regional Coordinator, if at all possible.
If the situation is such that immediate assistance is required, please be sure to state that in your email.
If photos are not available, a home visit may be set up by the Regional Coordinator in order to insure that the dog is a Belgian Sheepdog.
Once the above information is received, it will be determined if the dog can be brought into our Rescue system. We take into account a number of factors including whether the dog is purebred or a mix; if the dog has ever bitten anyone; the urgency of the situation; and the availability of resources such as funding and foster care in the area. If we can take the dog into our system, you will be asked to complete a Surrender Form.
If the dog will be going to another home for fostering, the Regional Coordinator will set up transportation and contact you with details.
Forms and Fees
Once it is determined that your dog will be admitted into our system, you are asked to sign a surrender agreement. This agreement transfers all rights and ownership of your dog to the Belgian Sheepdog Rescue Trust.
We are a non-profit organization. A surrender donation is appreciated in order to help us cover our veterinary costs and other expenses incurred in finding a forever home for your dog.
The Next Step
Please fill out our Surrender Form to begin the process. Thank you.
Thank you for entrusting us with the care of your dog.